Craft a spellbinding Halloween table setting with Wrendale
Craft a spellbinding Halloween table setting with Wrendale
As the crisp autumn air sets in and the leaves start to turn vibrant shades of orange and red, there's no better time to start preparing for the spookiest holiday of the year, Halloween! If you're looking to elevate your Halloween festivities this year, why not set a table that's both spooky and sophisticated? In this blog post, we'll guide you through the steps of creating a bewitching tablescape that captures the spirit of Halloween with a charming touch of Wrendale...
CHOOSE a spooky theme AND
Set the Table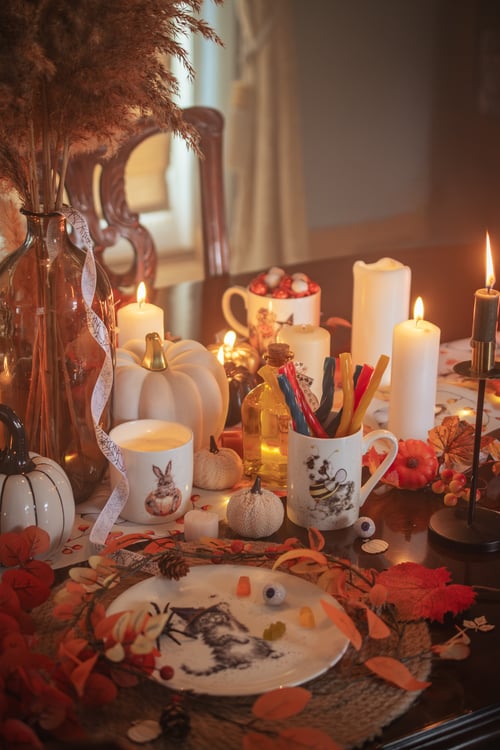 Start by selecting a theme, consider enchanting creatures like owls, bats, or cats, which often capture the spirit of Halloween. Once you've chosen your theme, let it guide the rest of your table decor. Create an eerie yet inviting atmosphere by covering your table with an autumn-inspired tablecloth or table runner in warm, earthy tones like deep oranges, rich browns, or a forest green. Layer your table with placemats and coasters featuring beloved animal illustrations.
TABLEWARE with a twist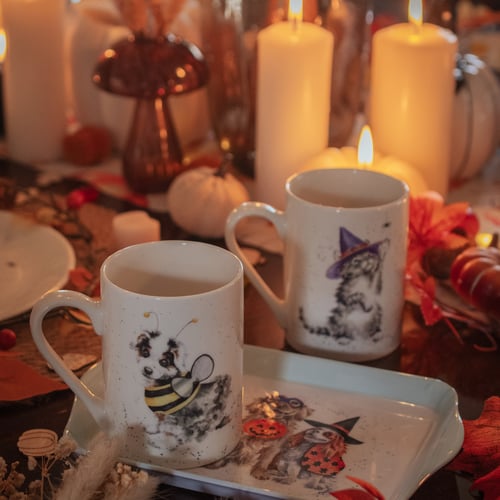 Have you seen our collection of Halloween inspired plates and mugs? Featuring animals in charming Halloween costumes, these pieces are sure to add a playful touch to your table. Choose glassware and cutlery with metallic accents to add an elegant touch, copper or gold-toned utensils will complement a warm, autumnal colour palette.
CREATE A bewitching

CENTREPIECE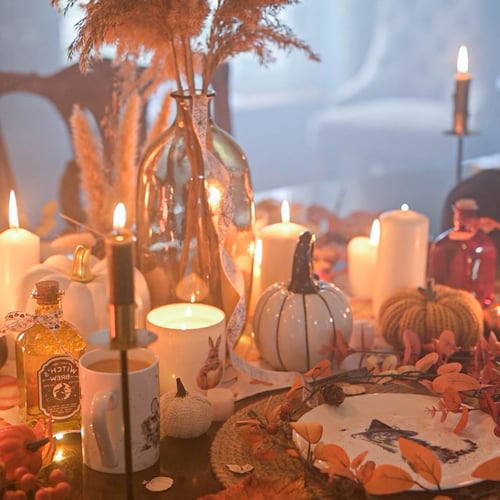 For a striking centrepiece, consider using a decorative pumpkin or a vintage lantern surrounded by autumn foliage, pinecones, and faux spiderwebs. Place your favourite plush toy characters around your centrepiece to create a playful yet spooky atmosphere.
MYSTERIOUS Lighting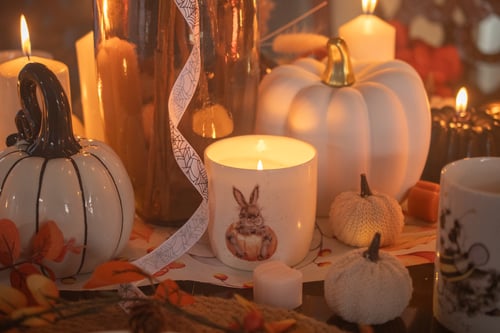 Enhance the ambiance by incorporating soft, warm lighting. Tea light candles or battery-operated LED candles placed in elegant candle holders can create a magical glow. You can also hang string lights with mini pumpkins or leaves for an enchanting effect. We think our 'Pumpkin Patch' candle jar is the perfect ornament to tie all of the elements of the table together.

Treats and Snacks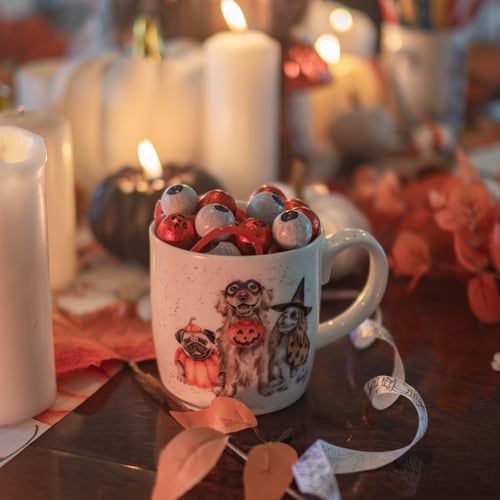 Don't forget about the treats! Serve Halloween themed treats and snacks that are both delicious and visually appealing. Display them using our spooky 'Trick or Treat' mug.


THE Final HAUNTING DETAILS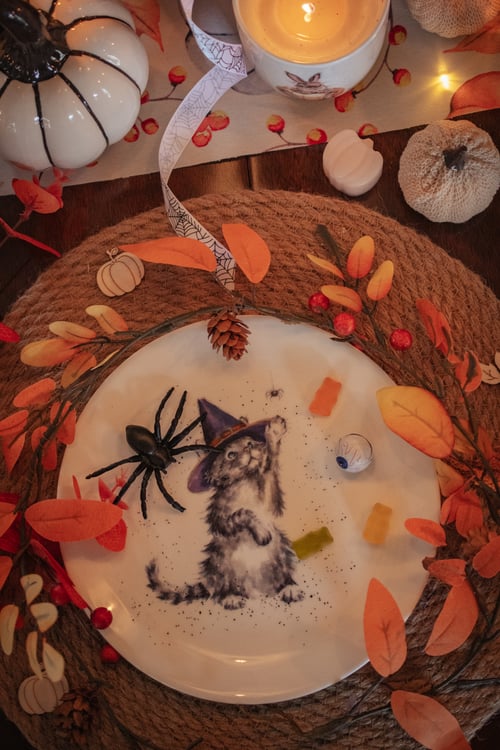 As a finishing touch, scatter small decorative elements such as fake spiders and skeleton figurines throughout your table. If you would like to add name cards to your tablescape, our miniature cards are the perfect size and come in a range of designs that will compliment your theme perfectly.
---
FANCY COMPLETING A SPOOKY CROSS STItcH THIS halloween?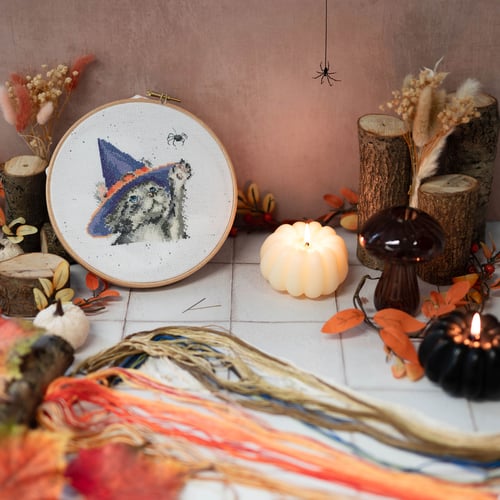 We have three Halloween inspired cross stitch kits for you to enjoy this Autumn! Click here to take a look.
Subscribe to our Newsletter